%@LANGUAGE="JAVASCRIPT" CODEPAGE="1252"%>
Visit the whole site at: http://borg20011.tripod.com/borg_link_o_rama.htm

Individual pages packed with my personnal impressions of special products and contacts info.
This month`s featured product/company:

(VEYPOR)
Amazing low price data aquisiton digital gauge and HUD systems


Polishing and cleaning products + lazer wheel alignment tool!


ISR BRAKES DISTRIBUTOR


STM clutches, Termignoni exhausts, HEL prod., R&G, Gilles and more!


AWESOME SPROCKET COVERS, PRELOAD ADJUSTERS AND MORE!


CUSTOMIZE YOUR SIGNALS, TAIL LIGHTS AND LICENSE PLATES!


LIVEN UP THAT DASH OF YOURS WITH ONE OF THOSE ILLUMIGLO TACHOMETER FACE PLATES!
($8.50usd reduction if you mention this site-I waved the affiliate bonus for you all)


THUMB BRAKE SYSTEMS
(5-10% discount if you mention this site)


EXOTIC PERFORMANCE PARTS AND MORE!
(5-10% rebate if you mention this site)


PROTECT YOURSELVES FROM RADARS!
(check the group buy page for a cool 10-25% discount)

EXHAUSTS, CHASSIS PARTS, BODYWORKS, BRAKES AND MORE!


NITROUS DIGITAL GAUGES AND PARTS
(volume discounts available)


THE FLO-COMMANDER


MAKERS OF THE FAMOUS MYTIVAC BRAKE BLEEDING TOOL!

LEATHERS, HELMETS AND GORGEOUS TI-CLAD GLOVES


THE AMAZING TWINMAX CARBS BALANCER AND MORE!


ET PERFORMANCE AND RACING PRODUCTS
CRANK CASE DEPRESSURIZING DEVICE
(20% rebate if you mention this site)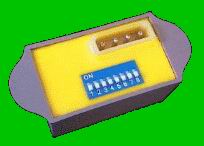 THE YELLOWBOX.
SPEEDOMETER RECALIBRATING/RESTRICTION REMOVER DEVICE


TITANIUM PERFORMANCE/RACEBOLTS LLC
ANODIZED BOLTS AND MORE
(10% discount when ordering through the site; password: link-o-rama)


AWESOME STEERING DAMPERS AND OIL FILTERS (AND MORE!)


THE BEST BATTERY CHARGERS AVAILABLE
(10% discount if you mention this site)


CARBON ENGINE ARMOUR
(10% discount if you mention this site, 15% off for group-buys)


BRAKE SYSTEMS


RADIATOR GUARDS