Visit the whole site at: http://borg20011.tripod.com/borg_link_o_rama.htm

Do not take drugs and try this!
http://www.dropbears.com/u/utilities/cube/cube.htm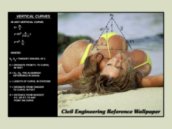 I don't know about you, but I got a reborn interest in mathematics and geometry...
LOL, This is funny! Maintenance site.
http://bongo.www8.50megs.com/maintenance.htm
Uh-oh....
Some funny and cool videos.
http://www.ernieshouseofwhoopass.com/
Unbelievable....
http://riderperformancemotorcycles.com/
Try it! (Game)
http://195.92.224.73/j20/content/host.asp
1/5 scaled electric remote-controlled bikes!
http://www.internet-rc.com/internet-rc/15scalnitpow.html